Concrete plants
"Scandinavian & UK Machines" provides full service in mobile and stationary batching plants supply - consultations, projection, installation, specialists training, service, spare parts delivery.



2 years warranty

The ability to produce

concrete

at 3 hours after

delivery

of the plant

in place.

You don't need

funtament

and approval.

Economy and easy to maintain and service




Inexpensive concrete plants, complrtrd from components from leading manufacturers in Europe (Italy, Germany).

Good value for money.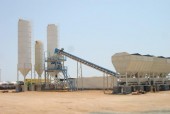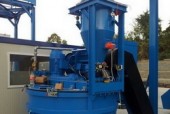 The main components and aggregates of concrete plant.
Due to the flexible pricing policy, the company Scandinavian & UK Machines provides for Customers an opportunity to form the configuration of concrete plant independently. If the Client doesn't have a possibility to acquire concrete plant as a whole, we can supply the main components and aggregates on which depends a quality of the produced concrete.