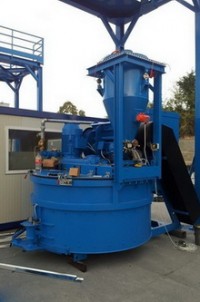 Due to the flexible pricing policy, the company Scandinavian & UK Machines provides for Customers an opportunity to form the configuration of concrete plant independently. If the Client doesn't have a possibility to acquire concrete plant as a whole, we can supply the main components and aggregates on which depends a quality of the produced concrete.
- Aggregate storages.
- Mixer (planetary or twin shaft) with skip and platform for mixer.
- Control and automatic system (without control cabine). Electric system.
- Silos.
- Screw.
- Conveyor.
Related materials which Client can buy at the local:
Winter options (Warning, steam generator, heating pipes, etc.) increasing in the sides of storages, control cabine, additive's pump, etc.
You can get the detailed information about supplying of the main components and aggregates for concrete plant, by filling the Order form.