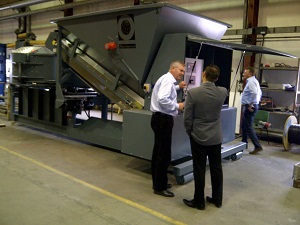 26.09.2013
On September 25, 2013 on Fibo Intercon manufacturing building was held a negotiations with Fibo Intercon management and russian partners: companies Wilmix and BM-Concrete, about plans for the second half of 2013.
Also has taken place the presentation of new model of mobile concrete plant 750, capacity 5-8 m3 per hour.
If You wish to get more information about this model, please, contact us, filling the Order form.