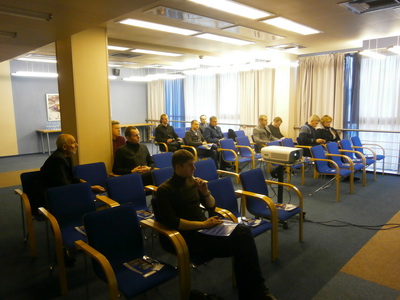 17.12.2013
December 10, 2013 in Minsk, Belarus, a business meeting with the heads and representatives construction companies that are engaged in the production and delivery of concrete, concrete products has taken place . The meeting and the negotiations was attended by 13 Belarusian companies.

The participants were informed about the activities of Scandinavian & UK Machines and had the opportunity to familiarize with the range of equipment that we offer.

The greatest interest among the participants caused equipment for production of concrete blocks, pavers, curbs, and technology of vibropressing. Some companies are interested in mobile concrete plants and equipment for cement unloading.

Also, at a business meeting, participants watched a video presentation about various models of our equipment.