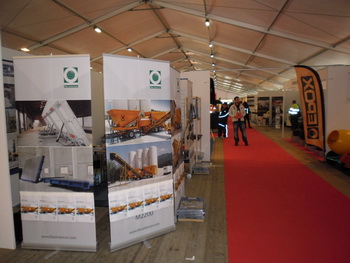 03.09.2012
On September 20-22, 2012, in Ring Knutstorp, Sweden hosted an annual international exhibition Entreprenad Expo. The topic of the exhibition was Construction anb building industry. This is the largest exhibition in the south of Sweden, in which Scandinavian companies, along with other European companies were participated.

Company Scandinavian & UK Machines is exhibiting the concrete plants, with a various capacity;

lines for producing of blocks, curbs, paving stone and also equipment for producing of wall panels.
The exhibition was attended by more than 300 clients.